Hearing Products
Hearing loss affects approximately 48 million Americans. However, many people continue to suffer from hearing loss because they are misinformed about hearing aids. Modern hearing aids are compact, robust and are highly personalized to make the adjustment period easier. Rely on the audiologists at Clifton Springs Hearing Centers to diagnose your hearing loss and recommend the right combination of style and features to help you hear better.
Hearing Technology
Modern Solutions For All Types of Hearing Loss
Thanks to advances in technology, hearing products are designed to be more compatible with our lives than ever before. In addition to hearing aids, there are a number of products that make living and communicating with hearing loss easier to manage, so you never miss a beat.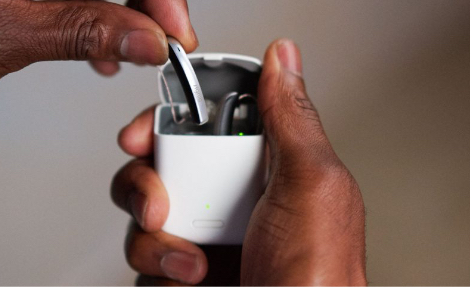 Background noise during church services, sporting events, and meetings can make it even harder than normal to filter out distractions and focus. If you wear hearing aids and still find it difficult to hear in certain scenarios, Assistive Listening Devices (ALDs) may be your solution.
More on Assistive Listening Devices
Don't get caught without power. Stop at one of the convenient Clifton Springs Hearing Centers and stock up on fresh batteries. Whether you use rechargeable or disposable batteries, we've got what you need.
More on Hearing Aid Batteries
Bluetooth technology pairs your hearing aids to other devices. Hold hands-free cell phone conversations or stream the audio signal from your television straight to your hearing aids for the best listening experience possible.
More on Bluetooth-Enabled Hearing Aids
New hearing aid compatible (HAC) cell phones have improved the quality of sound for people that wear hearing aids. However, if you want to increase sound quality, add-on technology and cell phone accessories can improve your ability to process conversation while wearing your hearing aids and talking on the phone.
More on Cell Phone Accessories for Hearing Aids
Today's hearing aids come in many styles. Completely-in-the-canal (CIC) and in-the-canal (ITC) hearing aids offer the most discreet fit. More traditional types of hearing aids include the in-the-ear (ITC), receiver-in-the-ear (RITE) and behind-the-ear (BTE) styles.
More on Hearing Aid Styles
Hearing Product Guide
Curious About Hearing Technology, but Not Sure Where to Start?
With so many styles and options, it can be difficult to know which products will suit your needs. Our Consumer Guide to Hearing Aids provides an in-depth breakdown of the different types of hearing devices, as well as the technology available for all types of hearing loss.
Hearing Aid Manufacturers
Hearing Products Created by the Best in the Industry
When it comes to hearing loss, you need a device you can rely on to perform its best. That's why we carry products from manufacturers with a proven track record of exceptional quality. No matter your budget, lifestyle or type of hearing loss, we have a product to meet your needs.
Hearing Protection
Make Protection a Priority
Protecting your ears from noise damage is essential to healthy hearing. We carry a wide variety of options equipped with the latest features and customizations, so you can find the best fit for your lifestyle.
Exposure to noise, whether it be at work or play, can damage your sense of hearing permanently. Clifton Springs Hearing Centers take the same care with fitting personal hearing protection as they do with fitting hearing aids. Discover how comfortable and affordable quality hearing protection can be.
More on Hearing Protection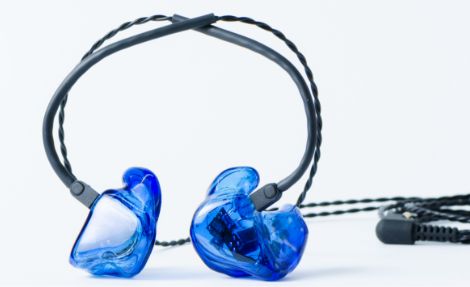 Assistive Listening Technology
Additional Tools to Support Clear Communication
You don't have to rely on hearing aids alone; assistive listening technology and compatible devices can help bring more clarity to conversations and are another great way to foster healthy communication and connections.